fiocchi 300 blackout
$52.9 – $530.0
Fiocchi Shooting Dynamics Ammunition 300 AAC Blackout 150 Grain Full Metal Jacket Boat Tail
Cartridge:300 AAC Blackout (7.62x35mm)
 In Stock
fiocchi 300 blackout | fiocchi 300 blackout for sale
Fiocchi Shooting Dynamics ammunition offers great quality and consistency for the high-volume shooter and hunter.  Loaded with similar grain weights as the Exacta line, this ammunition is perfect for training and practicing with similar results at a much cheaper price. This allows you to shoot as much as possible without breaking the bank. This ammunition is new production, non-corrosive, in boxer-primed, reloadable brass cases. Optics Ammunition Shop
Where are Fiocchi products made? While most of Fiocchi ammunition is loaded at their plant in Ozark, Missouri, Fiocchi is also importing ammunition and reloading components from their plant in Italy because of the high demand the industry has been experiencing.  All products are loaded to either C.I.P. or SAAMI specifications. fiocchi 300 blackout. fiocchi ammo europe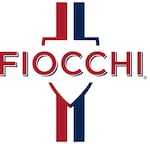 Is 300 Blackout good ammo?
It's a great hunting cartridge and can be used both in a suppressed platform and a loud platform. The only thing you need to consider when using 300 BLK to hunt with is that it offers a limited range, 200 yards for supersonic ammo and 150 yards or less for subsonic ammo.
| | |
| --- | --- |
| ROUNDS | 50 Round, 500 Round |
Only logged in customers who have purchased this product may leave a review.